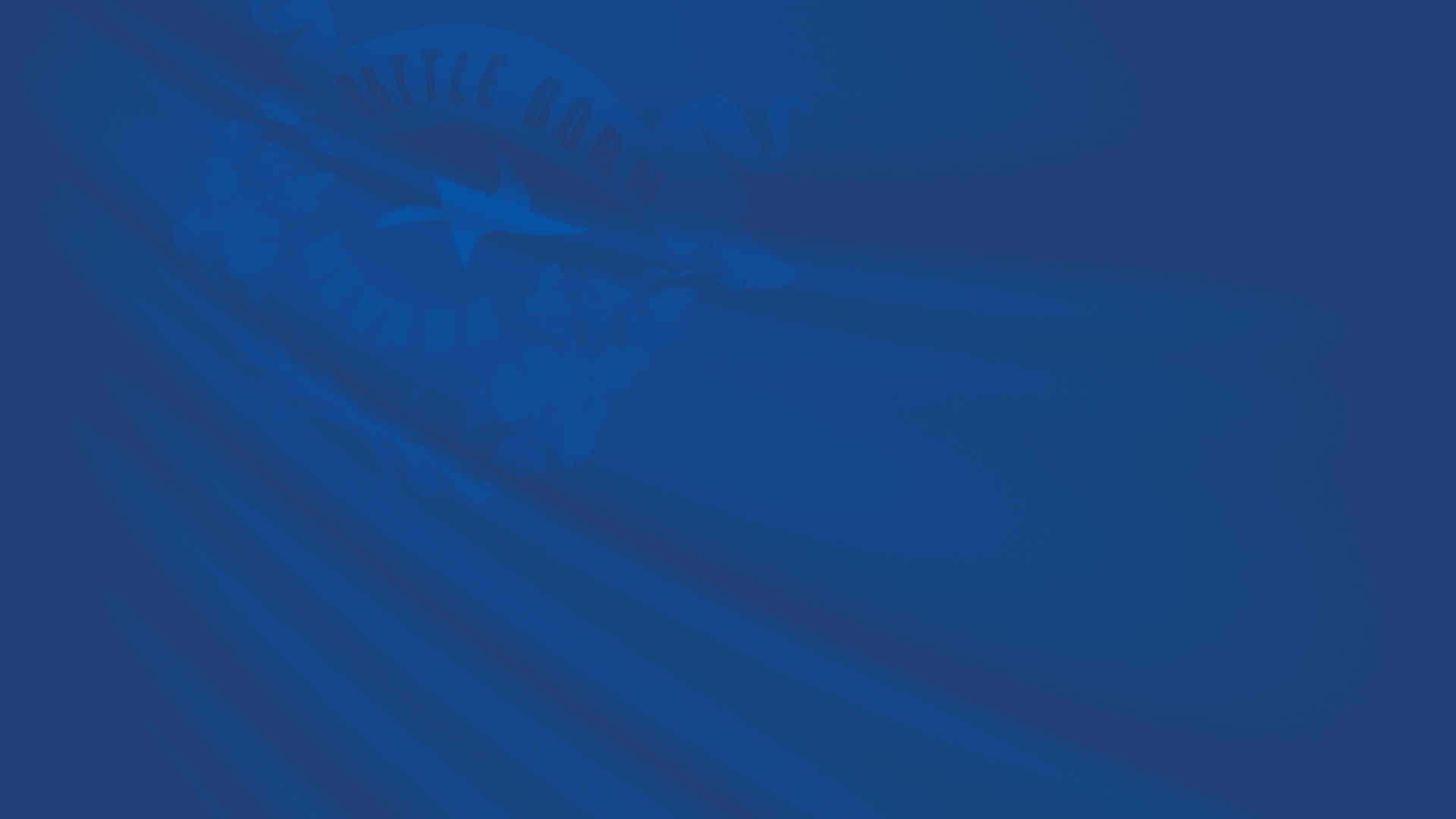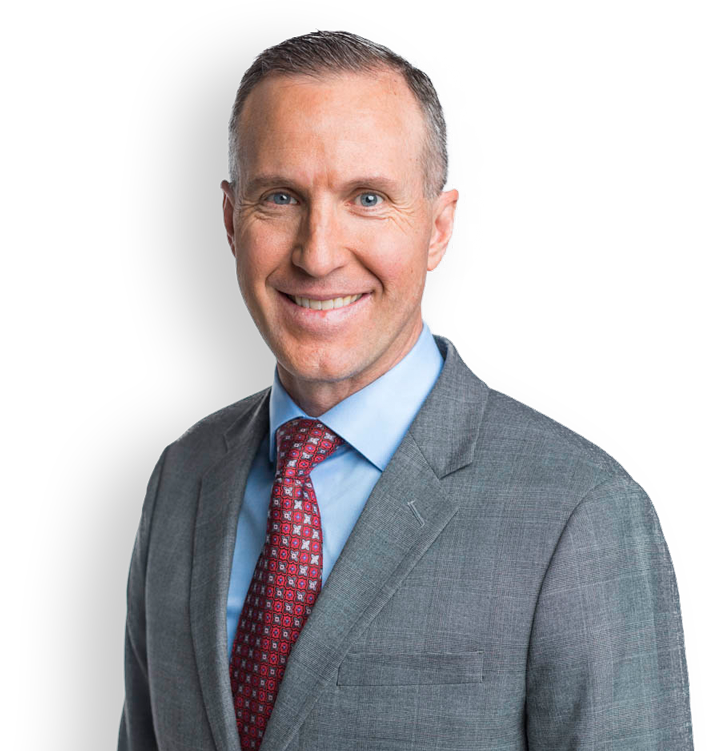 The growth our region is experiencing brings expanding challenges and the need for exceptional leadership in law enforcement. As Sheriff, Darin's top four priorities will be:


Keeping up with the growth in our community by adding ten new deputies on the line each year over four years.
Enhancing mental health services for inmates in the detention center.
Combatting sex trafficking in our community.
Attacking the opioid crisis.
The kind of law enforcement
experience Washoe County
residents deserve.
"He puts the safety and security of Washoe County families first, this is what we need in a sheriff and I proudly support Darin Balaam for Washoe County."
– Mike Haley, Former Sheriff, Washoe County
PROVEN AND UNIQUELY QUALIFIED
For 21 years Darin Balaam served in the Washoe County Sheriff's Office in several leadership positions, including Sergeant, Lieutenant, Captain, and Assistant Sheriff. No one else running for Washoe County Sheriff has the depth of experience that Darin has. As Assistant Sheriff, the third highest position in the Sheriff's Office, Darin managed a $98 million budget and was responsible for 754 employees and over 500 volunteers. He has worked in all three bureaus of the Sheriff's Office: Operations, Detention, and Administration. He also commanded the tactical units for the SWAT, Hostage, and Detention Response teams. Darin is a graduate of the University of Nevada with a Bachelor's degree in Criminal Justice, and he earned a Master's degree in Criminal Justice Administration from the University of Louisville. Darin is an adjunct professor at TMCC and Western Nevada College where he teaches Criminal Justice. He is a proud father of four and lives with his family in Sparks.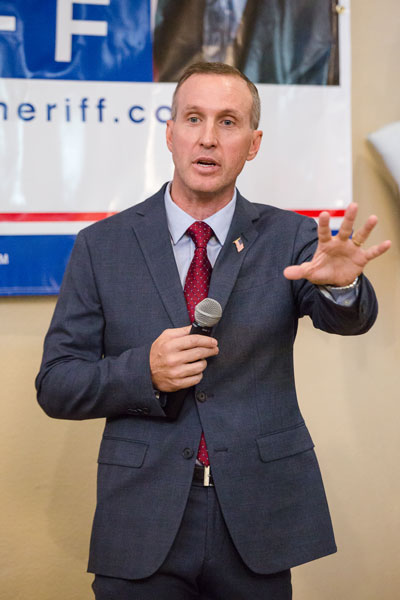 STRATEGIES FOR THE ISSUES THAT MATTER MOST TO YOU
Washoe County's future depends on how well we address our most critical challenges. As Sheriff, Darin will work with key community partners to implement a strategic, four-pillar platform that will empower the greater good through efficiency, compassion, and strength.
KEEPING UP WITH GROWTH
To keep up with Washoe County's population growth, as your next Sheriff, Darin will:
Increase deputies by ten per year over four years within budget. Fiscal responsibility and proper deployment of resources and accountability can offset the cost in overtime and turnover.
Collaborate with local law enforcement to address crime trends for rapid response strategies.
Develop strong partnerships with faith-based communities and non-governmental organizations to identify best practices in addressing community issues.
ENHANCING COORDINATION OF MENTAL HEALTH RESOURCES
In 2017, a significant number of the 1,087 inmates in the Washoe County Detention Facility needed mental health services and that number is increasing. As Sheriff, Darin will do the following to address mental health services:
Expand Medical Assessment Programs to ensure inmate needs are accurately identified.
Identify best outside resources and enhance coordination for treatment logistics.
COMBATTING SEX TRAFFICKING
A recent study revealed that approximately 1,500 women and children are being sold online for sex at any given time in the northern Nevada area. As Sheriff, Darin will protect those most vulnerable by putting the following into action:
Develop partnerships with governmental agencies, the legal system and community services to implement sex trafficking prevention strategies.
Expand regional victim advocacy programs.
Create a regional task force to address sex trafficking in our community.
ATTACKING THE OPIOID CRISIS
The opioid crisis has struck Washoe County in countless ways, and to put an end to this crisis we need to educate and protect all those involved. As Sheriff, Darin will:
Train all members within the Sheriff's Office in identifying the signs and symptoms of opioid use.
Collaborate with state and local hospitals and non-profits to create a strategy to address the opioid crisis.
Marsha Berkbigler
Washoe County Commissioner
Bob Lucey
Washoe County Commissioner
Vaughn Hartung
Washoe County Commissioner
Geno Martini
Sparks Mayor
Ron Smith
Sparks City Council Member
Neoma Jardon
Reno City Council Member
David Bobzien
Reno City Council Member
Teresa Benitez-Thompson
Assemblywoman
Jill Tolles
Assemblywoman
Skip Daly
Assemblyman
Bob Cashell
Former Reno Mayor
Dick Gammick
Retired WC District Attorney
Mike Haley
Retired WCSO Sheriff
Steve Pitts
Retired RPD Chief of Police
Jim Weston
Retired RPD Chief Deputy
Dan Coppa
Retired WCSO Undersheriff
Anthony Miranda
Retired WCSO Chief Deputy
Rod Williams
Retired WCSO Chief Deputy
Lee Bergevin
Retired WCSO Chief Deputy
Ray Wright
Retired WCSO Chief Deputy
Steve Asher
Retired SPD Chief of Police
Dennis Osborne
Retired Colonel NHP
Brian Sanchez
Retired Lt. Colonel NHP
Mike Whan
Retired RPD Deputy Chief
Tom Robinson
Retired RPD Chief Deputy
Jon Catalano
Retired Deputy Chief RPD
Lee Leighton
Retired SFD Chief
Tim Leighton
Retired TMFPD
Andy Flock
Retired SFD Chief
Chris Perry
Retired Director of Nevada Department of Public Safety
Cherie Williams
Chief Executive Officer Reno/Sparks Association of Realtors
Associated General Contractors
Laborer's International Union of North America Local 169 Pac Non-Interest
Operating Engineer's Local Union Number 3
Plumbers and Pipe fitters Local 350
AFL-CIO
Please make checks payable to Friends of Darin Balaam and mail to:
5245 VISTA BLVD, STE F3-117
SPARKS, NV 89436
775-544-1668
Or, contribute with Pay Pal.